The Board
The Crime Writers' Association (CWA) is a company limited by guarantee and registered in England and Wales (no. 3495776). It's a non-political, non-sectarian body.
Our primary objective is to promote the prestige and appreciation of crime writing; to enable the members of the Association to acquire and exchange expertise and information and to meet for professional and social events, as well as providing a platform to help members engage with readers and promote their books.
The CWA is overseen by a voluntary board of elected members, drawn from the broader membership. Members are nominated and then elected at properly constituted annual general meetings and stand for three years. After three years, they may step down or stand for re-election for one more term.
---
CWA officers
The Crime Writers' Association is a company limited by guarantee and registered in England and Wales (no. 3495776). The officers – drawn from the Board – have no financial interest in the company, being members of the Association, elected to run the company for a period of three years.
Maxim Jakubowski – Chair
Maxim Jakubowski was born in London but educated in France. Following an editorial career in book publishing, during which time, he launched two crime imprints Black Box Thrillers and Blue Murder, he opened the Murder One bookstore in London, which lasted for 20 years. He now writes and edits full-time. He has compiled over 120 anthologies including the Mammoth Book of Best British Crime, Pulp Fiction, Vintage Crime, Future Cops and London, Paris, Rome and Venice Noir. He won the Anthony award for non-fiction for 100 Great Detectives. He is the author of 16 novels, some of which are in the mystery field together with others in different areas, several of which have made the Sunday Times Top 10 bestseller list. A director of London's Crime Scene festival, he was also the co-chair of the Nottingham Bouchercon and is a regular broadcaster on matters literary on TV and radio, and a frequent attendant at crime festivals in the UK and overseas.
Jean Briggs – Vice Chair
Jean Briggs was elected as the CWA's Vice Chair in April 2019 and re-elected in 2020. Under the name J C Briggs, Jean is the author of a series of crime novels featuring Charles Dickens as hero, now published by Sapere Books, and proved her excellent organisation skills and dedication to the CWA with her organisation of the 2019 conference at Bowness-on-Windermere. Jean was formerly a senior teacher at a renowned school on the Fylde Coast, after teaching for many years in Hong Kong, and lives in the Yorkshire Dales.
Antony Johnston – Vice Chair
Antony is best known for the Cold War movie Atomic Blonde, which is based on his graphic novel. A former magazine designer with a lifelong interest in technology, he was one of the first generation of authors to build his career online, and spent almost two decades alternating between sci-fi novellas, graphic novels, and videogames. During this time he wrote famous Marvel superheroes, award-winning blockbuster games, and bestselling adaptations of Anthony Horowitz's Alex Rider teen spy thrillers. He now writes the Brigitte Sharp cyber-espionage thrillers while continuing to work in videogames, film, and sci-fi.
Dea Parkin – Secretary
Dea Parkin has been an associate member of the CWA since 2012 through her editorial consultancy Fiction Feedback, which specialises in critiquing and editing crime and historical fiction. Sometimes, gloriously, both together. Her own speciality is as a copy-editor. Dea became Secretary of the CWA in 2016 and enjoys her work on the Board, liaising with CWA members and editing the CRA website and monthly CRA Newsletter, as well as overseeing the Debut Dagger, the Dagger in the Library and the Margery Allingham Short Mystery competitions. She writes a little, never as much as she'd like, and reads a lot, mainly crime fiction. Contact her on secretary@thecwa.co.uk.
Dea is ably assisted in her secretarial role by crime writer Fiona Veitch Smith, who is also the Deputy Editor of Red Herrings.
Andrew Subramaniam – Treasurer
Andrew Subramaniam is a partner in HW Fisher & Company's media group. As well as advising numerous authors and journalists, he has a vast knowledge of looking after entertainers, actors, broadcasters, producers, musicians and TV celebrities amongst others on accounting and tax issues.
He is a keen supporter and patron of the Henley Literary Festival and also sits on the Committee of the Actors Centre overseeing its finance function. Outside work, Andrew enjoys watching and playing both football and cricket. He also sits on a fundraising committee at his children's school which has raised funds for a new school building.
Jess Faraday – Membership Secretary
Jess Faraday trained as a linguist and worked as an educator, lexicographer, and Russian translator before selling her first story, a high fantasy murder mystery, to a teeny, tiny, now-defunct 'zine. She now writes historical mystery and suspense, sometimes with supernatural elements, and sometimes without. Her work has won or been shortlisted for numerous awards, including the Rainbow Award, the Lambda Literary Award, and the Golden Crown Literary Society Award. As well as a Board member of CWA, Jess is a member of the Society of Authors, the Historical Writers Association and the International Thriller Writers.
---
Vaseem Khan – Board Member
Vas is the author of two crime series set in India, the Baby Ganesh Agency novels, and the Malabar House historical crime series. His first book, The Unexpected Inheritance of Inspector Chopra, was a Times bestseller, now translated into 15 languages. Vaseem was born in London, but spent a decade in India as a management consultant. In 2018, he was awarded the Eastern Eye ACTA (Arts, Culture and Theatre Award) for Literature. Since 2006 he has worked at University College London's Jill Dando Institute of Security and Crime Science.
Priscilla Masters – Board Member (Library Champion)
Cilla Masters, one of our Library Champions, was born in Halifax and adopted into a multi-racial family of seven. She has produced more than thirty crime novels and one children's book. She trained as a registered nurse in the 1970s at the Queen Elizabeth Hospital, in Birmingham. Her first novel to feature DI Joanna Piercy, Winding Up the Serpent, was published in 1995 by Pan Macmillan. She has followed this with a further thirteen titles in the series. In 2004 she created Coroner Martha Gunn, a series set in the medieval town of Shrewsbury and in 2017 revived a previous character, Dr Claire Roget, a forensic psychiatrist. She has also written medical standalone mysteries and is currently published by Severn House, Lume Books and Telos Publishing. Cilla's fellow Library Champion is John Dean.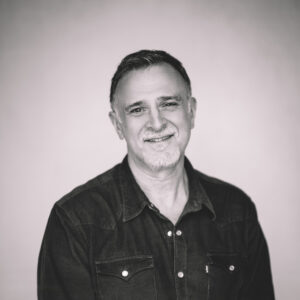 Simon Michael – Board Member
Simon has been a barrister since 1978. He first published crime fiction here (Grafton Books and WH Allen) and in the US (St Martin's Press) in the 1980s. In the early 1990s he gave up writing to concentrate on what was becoming an extremely demanding but successful Legal 500 career. He retired early from active practice in 2016 to resume writing. Since then Sapere Books have published six books in his Charles Holborne 1960s gangland series based upon his ex-con ex-boxer East End barrister and his complex relationship with the Kray twins. The seventh is due out later this year and he is presently wrestling with the eighth. Although he considers himself to be a relative novice at this writing thing, he believes his legal skills, his experience garnered establishing and running a regional charity, and his powers of persuasion will be of assistance to the CWA and its members.
Vanessa Fox O'Loughlin – Board Member
Vanessa writes crime as Sam Blake and is the No 1 bestselling author of the Cat Connolly Garda police trilogy (Bonnier), and standalones Keep Your Eyes on Me and The Dark Room (Corvus Books). Vanessa is originally from St. Albans in Hertfordshire but has lived at the foot of the Wicklow Mountains in Ireland for more years than she lived in the UK. The founder of the multi award winning writing resources website Writing.ie, The Inkwell Group publishing consultancy and of Murder One, Ireland's International Crime Writing Festival, Vanessa is a board member of the Society of Authors, and a fellow of the Royal Society for the Encouragement of the Arts, Manufactures and Commerce (RSA). Vanessa conceived and developed the National Emerging Writer Programme for Dublin UNESCO City of Literature, Date with an Agent in association with the International Literature Festival Dublin, and was the host of Writers Web TV. Having developed a range of initiatives in the writing world, she is a champion for emerging writers and is Ireland's leading literary scout, working with agents and publishers both in the UK and Ireland.
Ayo Onatade – Board Member
Ayo Onatade is a freelance commentator on crime fiction. She writes articles, gives papers, takes part and moderates panels on all aspects of the crime and mystery genre. She blogs at Shotsmag Confidential and writes articles for Shotsmag and Crimespree Magazine. She is a former Chair of judges for the CWA Short Story Dagger and has been a judge for the Ngaio Marsh Award (New Zealand crime writers' award). She is co-editor of the anthology Bodies in the Bookshop and a visiting lecturer at Kingston University on their MA in Publishing course. Ayo was a contributor to British Crime Writing: An Encyclopaedia (edited by Barry Forshaw) and 'The Legal Thriller in Context' in: Hoppenstand, G, ed. The American Thriller (Critical Insights), Salem Press: Harvard, pp 18-33. She is currently the Chair of the HWA Debut Crown. In 2018 she was awarded a CWA Red Herring.
Christine Poulson – Board Member
Before Christine Poulson turned to crime, she was a respectable academic with a PhD in History of Art. Cambridge provided the setting for her first three novels, Dead Letters, Stage Fright, and Footfall, which were followed by a stand-alone suspense novel, Invisible. Deep Water, the first in a series of medical thrillers, appeared in 2016, Cold Cold Heart in 2017, and An Air That Kills in 2019. Her short stories have been shortlisted for the CWA Short Story Dagger and for the Margery Allingham Prize. She writes a blog, 'A Reading Life', at www.christinepoulson.co.uk. She served as Membership Secretary 2010-2012 and 2017-2018 and has served as a Board member since 2019.
William Shaw – Board Member
William is the author of eight crime books, has been shortlisted for the CWA's Endeavour Historical Dagger and the Barry Award and longlisted for the CWA Gold Dagger and twice for the Theakston's Prize. Before turning to crime, he has also been an award-winning music journalist and non-fiction author. Until Covid-19, he co-ran the crime fiction event The Brighton Crime Wave and has programmed many multi-author events around the country.
Corinne Turner – Board Member
Corinne is an accountant by training and book lover by choice. Corinne has worked in the publishing and intellectual property world for far longer than she cares to admit. She brings considerable experience from her role as Managing Director of Ian Fleming Publications Limited, the Fleming family company that owns and manages the literary IP in Ian Fleming's novels, and her previous position as Chief Executive of Booker Entertainment, which owned literary estates, including Agatha Christie, Robert Bolt and Georgette Heyer, and live action and animated film production companies. She also owns and manages the literary estate of Canadian-born children's author Willard Price and helps living authors with their literary legacy planning, offering literary executor services if required.
Sarah Ward – Board Member
Sarah Ward, Membership Secretary 2018-2021, is the author of four DC Childs novels; In Bitter Chill, A Deadly Thaw, A Patient Fury and The Shrouded Path set in the Derbyshire Peak District where she lives. A Gothic historical thriller, The Quickening, was published under the name Rhiannon Ward in 2020 to great acclaim. On her website, Crimepieces (www.crimepieces.com), she reviews the best of current crime fiction published around the world.
Matthew Booth – Editor of Red Herrings
As a lifelong aficionado and expert on Sherlock Holmes, Matthew Booth is the author of several books and short stories about the famous detective. He wrote a number of scripts for a Holmes radio series produced by Jim French Productions in Seattle, as well as creating his own series about a disgraced former barrister investigating crimes for the same production company.
He is the creator of Everett Carr, an amateur sleuth in the traditional mould, who appears in his debut investigation in the book, A Talent for Murder, a traditional whodunit, which offers a contemporary twist on the format.
An expert in crime and supernatural fiction, Matthew has provided a number of academic talks on such subjects as Sherlock Holmes, the works of Agatha Christie, crime fiction, Count Dracula, and the facts and theories concerning the crimes of Jack the Ripper.
He is a member of the Crime Writers' Association and is the editor of its monthly magazine, Red Herrings. He lives with his wife in Manchester, England.
Chris Simms – Editor of Case Files
Chris has been editing the bimonthly ezine which goes to our 11,500 CRA subscribers for many years, between working as a copywriter and of course a crime fiction author. His series of DI Spicer novels – psychological thrillers set very firmly in Manchester – follow the police detective's fortunes as he pursues mad, bad and deadly individuals through the city's ever-changing landscape. More recently, he has launched a new series featuring DC Sean Blake – an inexperienced young detective fighting to establish himself in the close-knit Serious Crimes Unit of Manchester's police.
Mike Stotter – Daggers Liaison Officer
Mike has been Daggers Liaison Officer for as long as most of us can remember. He supervises the CWA Dagger nominations every year and undertakes the considerable admin related to liaising with nominating publishers as well as the independent panels of judges. Mike oversees the Gold Dagger, the Ian Fleming Steel Dagger, the John Creasey (New Blood) Dagger, the Sapere Books Historical Dagger, the ALCS Gold Dagger for Non-Fiction, the Short Story Dagger, the Crime Fiction in Translation Dagger and the sub-committee that judges the Publishers' Dagger.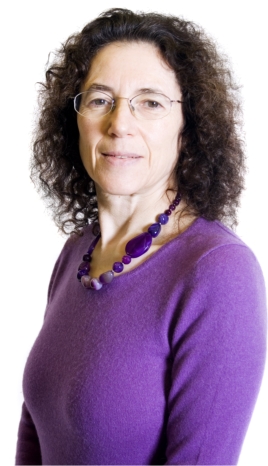 Linda Stratmann – former Chair
Linda Stratmann was elected the sixtieth Chair of the CWA in April 2019. She has a virtually life-long interest in true crime, and a large collection of books on the subject. She is a qualified chemist's dispenser, having trained in a very old branch of Boots, just before the shop and the course were modernised. After taking a BSc in Psychology she was an inspector of taxes for 27 years, before leaving to pursue her writing. She has a passionate though not uncritical love of the Victorian period, and probably spends more time in the nineteenth century than the twenty-first.
Linda's research skills are self-taught and over the years she has become a competent amateur genealogist, and archive user.
Linda writes two fiction series: the Frances Doughty Mysteries set in 1880s Bayswater, with a lady pharmacist as detective protagonist, and the latest series, set in 1870s Brighton, featuring Mina Scarletti, a diminutive lady with a twisted spine whose boldness and confidence help her to exposes the activities of fraudulent spirit mediums.
Linda has given many public talks on true crimes. She has been a guest panellist at CrimeFest in Bristol since 2011, has been a guest on radio shows and appeared in two television documentaries on the history of anaesthesia and two editions of the Fred Dinenage Murder Casebook.
Linda gives public talks on true crimes, has been a guest on radio shows and appeared in television documentaries. Linda has also written several non-fiction titles. She was Vice Chair from 2017 to 2019, has had two stints as Membership Secretary and has served on the CWA committee for ten years. She entered her second year as Chair in 2020.
Join the CWA
Become part of a thriving community of successful crime writers with invaluable support, expertise and marketing opportunities for all our members.
---