An Evening of Crime Fiction at Waterstones, Liverpool
Waterstones, Liverpool, 12 College Lane, Liverpool, L1 3DL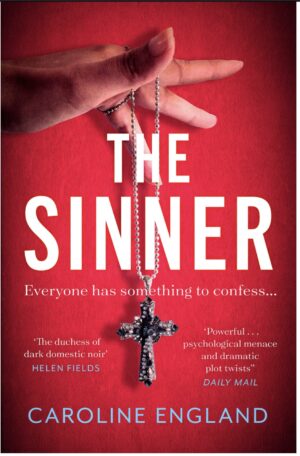 Join us for an evening of crime fiction with local authors Caz Finlay and Caroline Corcoran as they discuss their new releases, Part of the Family and Five Days Missing, in conversation with CWA member Caroline England.
Caroline England is the author of psychological thrillers Beneath the Skin, My Husband's Lies, Betray Her and Truth Games as Caroline England, and The House of Hidden Secrets and The House on the Water's Edge as CE Rose. Caroline likes to write multi-layered, dark and edgy 'domestic suspense' stories that delve into complicated relationships, secrets, lies, loves and the moral grey area. Caroline's next psychological thriller The Sinner will be published on 16th June 2022.
Caz Finlay is a crime writer from Liverpool. She is the author of the bestselling Bad Blood series. Caz lives with her husband, two children and a grumpy dog named Bert. A qualified Probation Officer, Caz has always been fascinated by the psychology of human behaviour and the reasons people do the things they do. However, it was the loss of her son in 2016, which prompted her to rediscover her love of writing and pen her debut novel, The Boss.
Caroline Corcoran is a journalist and bestselling author of Through The Wall which was released in 2019 and made the Sunday Times Bestseller list. Her second novel The Baby Group followed in September 2020.
For more information or to book tickets visit the Waterstones website.
Join the CWA
Become part of a thriving community of successful crime writers with invaluable support, expertise and marketing opportunities for all our members.
---