Crime Writers in Residence – at home with Marissa De Luna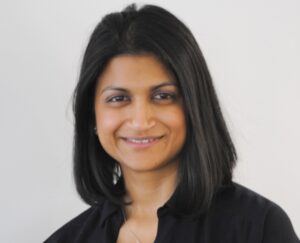 The CRA: Please tell us a little about yourself and the books you write.
I grew up in Goa and moved to England when I was a teenager. I now live in Oxford with my husband and two children and work as a Development Manager for a housing association in West Oxfordshire. I started writing in 2008 during a career break when I spent a few months in Goa. After writing a couple of suspense novels and a psychological thriller I turned my hand to cosy crime. The Chupplejeep Mysteries are light-hearted detective novels set in rural Goa inspired by a visit to my father's ancestral home. By using rural Goa as the setting the reader gets to explore the local cultural nuances and the behaviours of people going back to a more simpler way of living.
The CRA: Tell us about what you are doing during lockdown/while social distancing?
I'm currently (trying!) to work on Murder in the Monsoon the next book in the Chupplejeep Mystery series. I'm also working on a new cosy crime series set in Devon. I am currently on maternity leave so I don't have to worry about juggling childcare with working and writing!
The CRA: How does the above differ from your usual routine?
My toddler usually goes to nursery so any time I had to myself while the baby napped has now gone out the window. Writing is now confined to a snatched hour here and there after the children have gone to bed or when by some miracle both children nap at the same time during the day.
The CRA: Tell us about your most recent/forthcoming book.
Jackpot Jetty is the third book in the Chupplejeep Mystery series but can be read as a standalone novel. In Jackpot Jetty Detective Chupplejeep is enjoying a lake-side summer holiday when Jackpot, a local boatman, is found dead in his craft. As details of Jackpot's life are slowly exposed, development plans for the lake are revealed and the enigmatic owner of the local yoga retreat is implicated. Detective Chupplejeep is roped into helping solve the mystery but he has his own problems: His love life is in tatters and he has recently discovered that his biological parents, presumed dead, are very much alive. He shouldn't get involved with the case, but he cannot turn a blind eye to an obvious injustice.
The CRA: Why will it appeal to lovers of crime fiction?
Jackpot Jetty explores the local culture of Goa through a whole host of enigmatic and intriguing characters. The crime is simple but there are a number of possibilities as to who could have killed the boatman. Personal relationships are exposed and motives are slowly revealed keeping the reader constantly guessing as to who the murderer is.
The CRA: What CWA member writers are you reading during NCRM?
The Silent House by Nell Pattison. It tells the story of a deaf family waking up to a heinous crime committed in their own house while they are asleep. It's a new release and I've been looking forward to reading it.
The CRA: What one thing are you planning to do once lockdown is over?
Travel! I'm planning to head down to Devon for a break with the family as soon as I can – a research trip under the guise of a holiday!
For more information about Marissa De Luna and her books visit the CRA website.
Join the CWA
Become part of a thriving community of successful crime writers with invaluable support, expertise and marketing opportunities for all our members.
---