Crime Writers in Residence – at home with PJ Quinn
The CRA: Please tell us a little about yourself and the books you write.
As half of PJ Quinn I (Pauline Kirk) write the DI Ambrose mysteries with my daughter, Jo Summers. To date, we've collaborated on four novels: Foul Play, Poison Pen, Close Disharmony and Poetic Justice. All are set in the late 1950's, a fascinating period, and though they feature the same central characters, stand alone. The setting is a fictional small town, Chalk Heath, which is still recovering from the war but changing rapidly. We like to create intriguing plots and believable characters, and readers tell us they can't put the books down! Jo is a solicitor, who writes for the legal press. I have had three novels and eleven poetry collections published under my own name. People sometimes ask how we avoid arguments, but we have great fun writing together.
The CRA: Tell us about what you are doing during lockdown/while social distancing?
We're beginning research for our next novel. As Editor of Fighting Cock Press I've also been editing an autobiography by a York writer and going on walks near my home – I think best when I'm walking! Jo is a key worker, so she has been working from home while schooling her children, walking the dogs, feeding the hens and ducks and squeezing writing into her occasional free time.
The CRA: How does the above differ from your usual routine?
Jo lives in Surrey and I live in York, so we're used to collaborating by email and telephone, with occasional intensive periods together. The lock-down hasn't stopped us being PJ Quinn. We're looking forward to working together again however. And we enjoy each other's company.
The CRA: Tell us about your most recent/forthcoming book.
Foul Play was the first DI Ambrose Mystery and shorter than the others. After the first edition sold out, our publishers suggested we extend it before republication. We've explored existing themes, added new material and provided 'back stories' for the central characters. In particular we've developed the role of the young WPC, Pauline Meadows, as she aroused a lot of interest among our readers.
The CRA: Why will it appeal to lovers of crime fiction?
Foul Play begins during a rehearsal in the partly rebuilt Chalk Heath Theatre, when one of the leading actors is attacked. It develops an intriguing plot revealing the tensions that could have driven one of the cast to commit the crime. DI Ambrose and his colleague, DS Winters, must uncover these before suspects are allowed to disperse, then follow up their leads in the town. They are also coping with their own wartime memories and family demands. Two newcomers to their team: PC Sutton and WPC Meadows, are trying to prove themselves while encountering prejudice from older officers.
Jo and I write from experience of the theatre. I've taken part in many amateur productions and Jo's husband is a professional musician with stories of life 'in the pit'. We have also inherited photos and mementos which help recreate the atmosphere of the late 1950's.
The CRA: What CWA member writers are you reading during NCRM?
Ann Cleeves, Raven Black.
The CRA: What one thing are you planning to do once lockdown is over?
To get together and enjoy planning our next DI Ambrose mystery.
For more information about Pauline Kirk, Jo Summers and their books, visit the PJ Quinn page on the CRA website.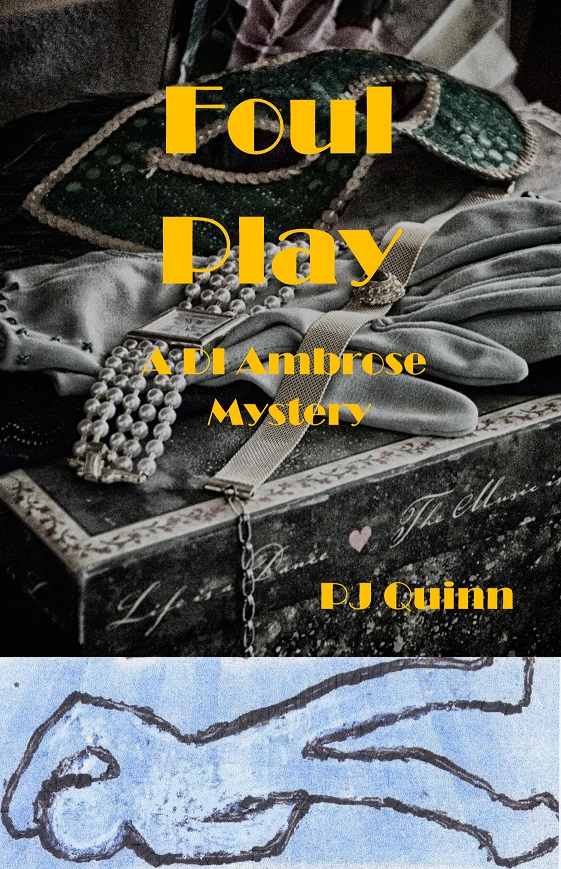 Join the CWA
Become part of a thriving community of successful crime writers with invaluable support, expertise and marketing opportunities for all our members.
---