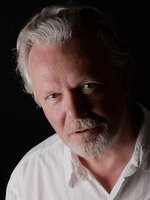 Peter May is the multi award-winning author of:
– the award-winning Lewis Trilogy set in the Outer Hebrides of Scotland;
– the China Thrillers, featuring Beijing detective Li Yan and American forensic pathologist Margaret Campbell;
– the Enzo Files, featuring Scottish forensic scientist Enzo MacLeod, which is set in France;
and Entry Island (January 2014, Quercus UK) the latest of several standalone books.
He has also had a successful career as a television writer, creator, and producer.
One of Scotland's most prolific television dramatists, he garnered more than 1000 credits in 15 years as scriptwriter and script editor on prime-time British television drama. He is the creator of three major television drama series and presided over two of the highest-rated serials in his homeland before quitting television to concentrate on his first love, writing novels.
Born and raised in Scotland he lives in France.
Join the CWA
Become part of a thriving community of successful crime writers with invaluable support, expertise and marketing opportunities for all our members.
---